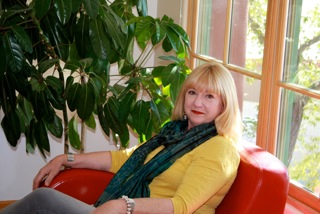 Artist Statement
Drawing and paintings have held a fascination for me since I was a small child. Always a doodler, I drew countless horses and heads of people. As I grow as an artist I now find I am drawn to subjects with shapes that are an interesting organic outline and movement. In my paintings I strive to create a mood, I look for the beautiful light & convey a sense of place through a colorful palette.
Bio
Whether it is the poetry of a mustang in gallop or the sublime beauty of the southwestern landscape, Cheryl Koen's paintings reflect the spirit of the west and its inhabitants. The wide open spaces conveyed in her work is meant to invoke a feeling of nostalgic connection with the wild west and dreams of times past and present. In a February 2013 preview of Koen's one woman show the Houston Chronicle writes "Koen's thick brushwork blends Impressionist and Realist influences-kind of blown-out Frederic Remington style. She paints en plain air, with brilliant colors that convey a high noon sensibility in the Land of Enchantment and the Texas Hill Country. High key color and dazzling sunlight are trademarks of Koen's paintings. And many of her works portray movement, in particular her horses moving through water, you can almost hear and feel the splash of the horses hooves as they cross to the other side.
Painting plein air, Koen has developed a sensitivity to the texture and the color of beautiful scenery for which New Mexico and the Texas hill country are known. From the moodiness of gathering clouds to horses basking in the sun or wading through the Rio Chama, the essence is portrayed on Koen's canvasses.
In 1998, Koen left a career in real estate to pursue her passion for art. This "leap of faith" has been recorded in the book "What Next? Women Redefining Their Dreams in the Prime of Life" by Rene Pederson, Dallas Morning News. Koen has recently relocated to the Texas hill country and looks forward to pursing her passion for painting landscapes and figurative work. She is a member of Plein Air Painters New Mexico, Associate Member of Women Artist of the West , Associate Member Oil Painters of America, and Associate Member of the Outdoor Painters Society Southwest.
Art History
2016 Southwest Art Magazine Award of Excellence, 46th Natl. Women Artists of the West Show
2016 46th National Women Artists of the West Show, RS Hanna Gallery, Fredericksburg, Texas
2016 8th National Plein Air Painters New Mexico Show, Sorrel Sky Gallery, Santa Fe, NM
2016 Santa Fe Plein Air Festival Reach for the Stars,First Place, In Art Gallery, Sante Fe, NM
2016 Ex Arte Equiness 5 2011-12 & 2015 Cheyenne Museum Show,Spirit of the West, Cheyenne,Wyoming, March 2016
2015 National WAOW Show, Tucson, Arizona,Nov. 2015
2013 Jung Center,One Woman Show,Huston Texas,Feb 2nd-22nd
2013 Hubbard Museum,Celebración del Árte,Ruldoso,New Mexico, May4th-Sept9th
2012  Silvana Gallery Miniature Show, Los Angeles, California
2012  Best of Show, Hubbard Museum, 2012 Biennale Grande
2012  Albuquerque Museum Minature Show, Albuquerque, New Mexico
2011  Three-woman Show at One Artist Road, Santa Fe, New Mexico
2011  Horizon Line Show, Santa fe Arts Commission Community Gallery
2010  Member American Impressionists
2005-Present Associate Member Oil Painters of American
2010  Greenhouse Gallery Salon International, San Antonio, Texas
2010  Dog & Pony Show- Brandon Michael Fine Art Gallery, Santa Fe, New Mexico
2007  Featured Work in New New Mexico Masterworks Show
2006  Featured in "What's Next? Women Redefining Their Dreams in the Prime of Life" by Renee Pederson, Editor, Dallas Morning News
2005 Featured Artist for the Lincoln County Humane Society
2005 Juried National Oil Painters of America Show
2005  Featured Poster Artist for the Lincoln County Sheriff's Posse